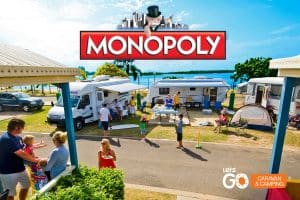 Caravan Industry Association of Australia and Monopoly have joined forces to develop Australia's first ever caravanning and camping themed Monopoly board game – possibly even a world first. Monopoly is the world's biggest selling board game of all time, played by 1 billion people in over 111 countries around the globe so this is a great branding opportunity for our industry. We can't wait to see families gathered around this special Monopoly board on their upcoming caravanning and camping holidays!
Caravan Industry Association of Australia will produce a limited quantity of monopoly boards, customised for the Australian caravanning and camping market. The customisation includes special playing pieces, 'Chance' and 'Community' card messages specific to our industry and lifestyle, plus the houses and hotels will even be called 'tents' and 'cabins'.
To fund this initiative an industry auction for the twenty-two properties on the board was held, with Caravan Industry Association of Australia Caravan Holidays Parks offered the opportunity bid for their place on the board. The auction winners have secured a place in Monopoly history and the money raised is being invested into the project. A list of the Monopoly Caravan Holiday Parks is below and the board is expected to be launched this November with a national marketing and media launch.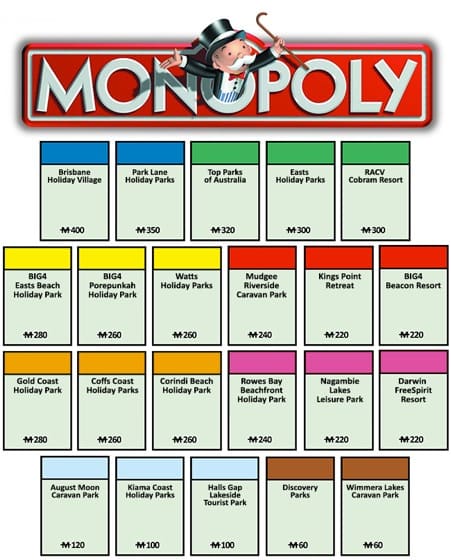 Brisbane holiday Village were pretty happy about winning Mayfair!
Park Lane Holiday Parks landed the PERFECT property for them!